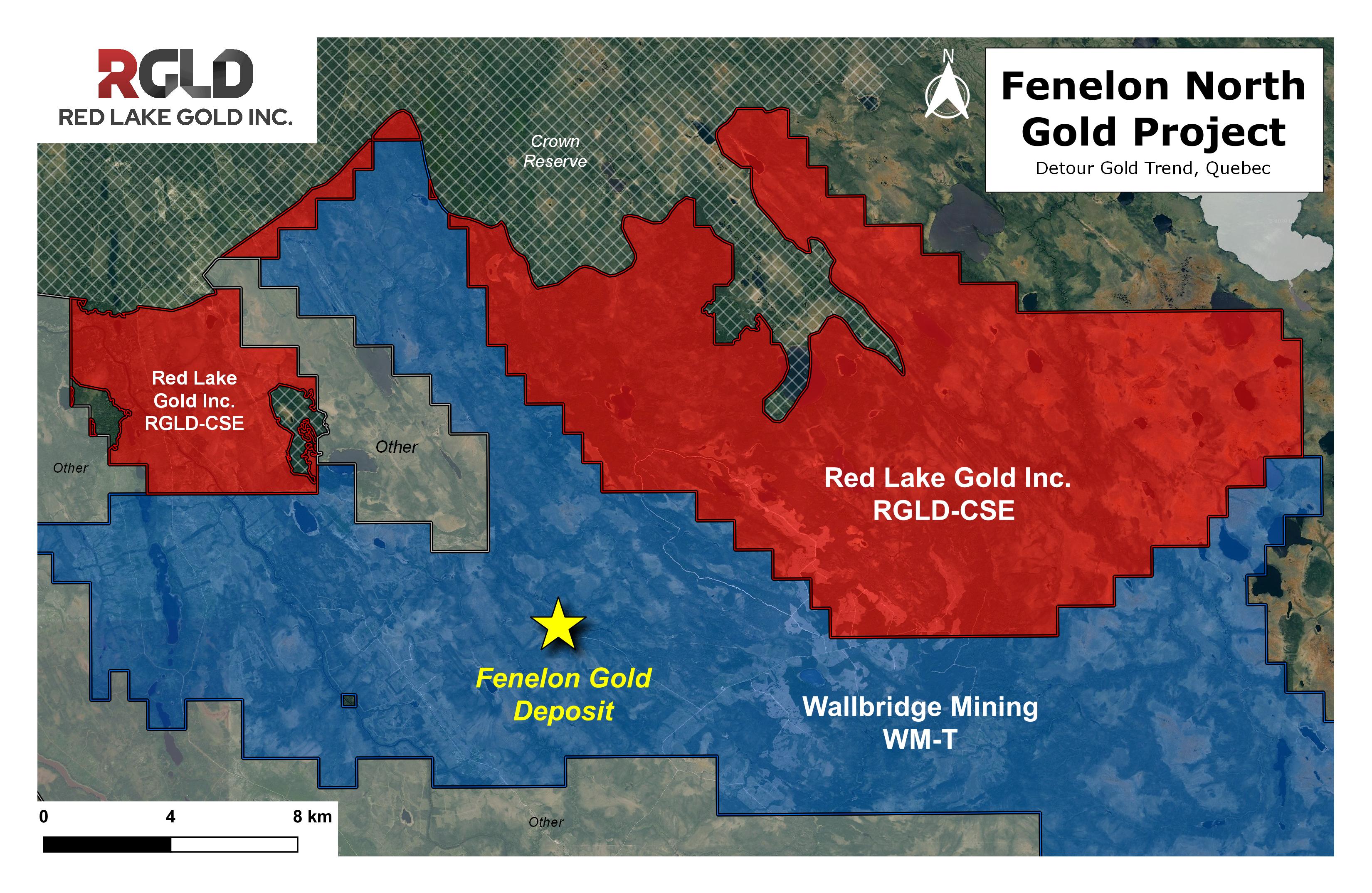 Project Overview
The Fenelon North Gold Project is comprised of two primary claim blocks, one situated approximately 1km west of the claim boundary of Great Thunder Gold's Northbound project and the other situated approximately 2.5km northeast of the claim boundary of Wallbridge Mining's Fenelon project. The project is also contiguous to tenure held by Balmoral Resources Ltd.
The Fenelon North project has substantial coverage of the Jeremie Pluton which is an intrusive structure that has recently come to be understood as increasingly important to gold mineralization discovered in the area (see recent news releases and public disclosures by Great Thunder Gold and Wallbridge Mining).
As example, the Northbound project recently announced by Great Thunder Gold is located entirely within the Jeremie Pluton. In addition, recent work by Great Thunder Gold at Northbound has outlined Long Wave InfraRed ("LWIR") survey data which also contains areas of interest to Red Lake Gold which are covered by the Fenelon North Gold Project.
A map of regional geology associated with the Fenelon North Gold Project can be found here.
The Corporation cautions that results or discoveries on proximal or adjacent properties may not necessarily be indicative as to the presence of mineralization on the Fenelon North Gold Project.